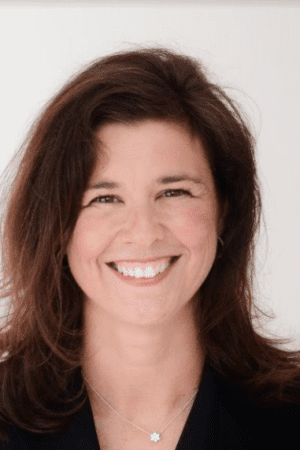 Amy Aussieker
Executive Director, Envision Charlotte
As Executive Director for Envision Charlotte, Amy Aussieker is responsible for developing strategic plans for community outreach, fundraising, vendor and partner relationships. Since she joined the team in July 2013, Amy has used her two decades of expertise in strategic planning, relationship management, marketing and creative problem solving to help Envision Charlotte become a global model of urban sustainability.
Amy's background is a blend of corporate, non-profit and entrepreneur expertise, she has also served on many boards both non-profits and government appointments.
Amy has previously served as a board member for the Arts and Science Council, co-chair for the School Bonds, chair for the Hot Jobs/Cool Communities initiative for the City committee and co-chair of Charlotte's Citizen Transit Advisory Group. She has been recognized by the Charlotte Business Journal as a 40 under 40 award winner and a Top 25 Women in Business Award recipient.
Amy holds an undergraduate degree from Purdue University in Communications.