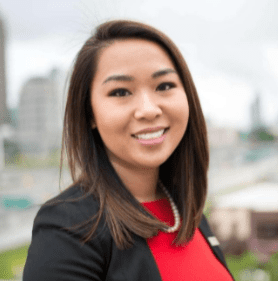 Anqi Zou
SVP Artificial Intelligence (AI) Innovation Leader at Truist Bank
In her day job, as an Artificial Intelligence (AI) Innovation Leader, Anqi partners with internal and external stakeholders to identify, prioritize, and accelerate AI opportunities at Truist Bank, the seventh largest commercial bank in the US. Her goal is to promote ethical AI practices and blend her passion for Diversity, Equity, & Inclusion (DEI) and Technology to make a positive impact. Prior to her current role, Anqi joined SunTrust now Truist in 2019 to lead the function of Data & Analytics Talent, Learning, & Community (the TLC of D&A), managing talent programs focusing on D&A enablement and innovation, leading strategic university partnerships for the 30+ D&A organizations at Truist, supporting Learning & Development for 2,000+ teammates, and overseeing D&A Communities of Practice (COP) – an internal forum focusing on innovation and best practice sharing. Prior to joining Truist, Anqi worked in Quantitative Analytics at Wells Fargo and Bank of America, across Corporate Treasury, Corporate Investments, and Risk Management organizations.
Outside of work, Anqi is an active community leader in DEI, STEM Education, and Professional Development, and currently serves as a board member for the National Association of Asian American Professionals (NAAAP) – Atlanta Chapter, among other leadership positions. Anqi is a LEAD Atlanta (young professional version of Leadership Atlanta) Class of 2022 Candidate.
Anqi has an MS in Computational Science & Engineering from Georgia Institute of Technology and is a proud Wake Forest Demon Deacon with double major in Mathematical Business and Computer Science. Residing in Midtown Atlanta, with their three rescue dogs, Anqi and her husband, Craig, enjoy cooking, baking, and hosting potlucks where people from all walks of life can celebrate their differences and similarities over food.