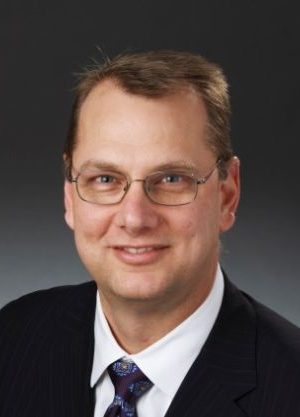 Doug Hague
Chief Analytics Officer
Doug Hague is the Executive Vice President, Chief Analytics Officer for Bank of America Merchant Services. He is responsible for influencing business and portfolio strategies through data research and analysis. His team visualizes information and executes appropriate analytics that lead to operational improvements. In addition, Doug manages the company's data to ensure quality and consistency that improve sales performance, customer profitability, and influences the strategic direction.
Prior to his current role, Doug spent eight years at Bank of America Corp leading various analytical teams and running a campus program that hired and developed quantitative leaders for the bank.
Doug is also a co-founder of the Analytics & Big Data Society in Charlotte, a non-profit company whose vision is to foster the local area as an analytics hub.
Doug has 19 years of experience across aerospace, telecom, and financial industries where he has led teams focused on research, design, manufacturing, strategy, and information management. He holds a BS degree in Engineering Physics from the University of Tulsa, MS and PhD degrees in Materials Science & Engineering from Penn State University, and an MS degree in System Design & Management from the Massachusetts Institute of Technology. Doug has published 18 articles in academic and professional journals and is a regular guest lecturer. He has also been granted four United States patents.