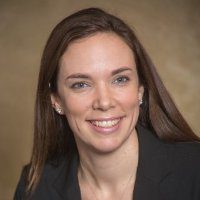 Erin Adamaitis
Senior Director, Business Intelligence
Erin Adamaitis is Senior Director of Business Intelligence for Time Warner Cable, where she leads a team responsible for building the next generation of Audience Measurement and Video Viewership big data analytic capabilities for the TWC Media organization.
In addition, Erin is an agile champion, coach, and mentor to the Enterprise Business Intelligence and Data Management organization, where she has responsibility for ensuring the successful adoption of agile development practices and principles across the 400+ person organization. In this role, she is leading the organization through a cultural transformation that is centered on the adoption of Scaled Agile Framework for accelerating the development and deployment of large-scale data warehouse, Big Data, BI, and analytics applications.
Prior to coming to Time Warner Cable, Erin developed deep expertise in agile delivery models while leading teams in a financial services organization. She has Scaled Agilist (SA) and SAFe Program Consultant (SPC4) Certifications, and has been nicknamed "Agilena" by the Business Intelligence leadership team, her customers, and the BI and Data Management vendor community. This last sentence was added by her boss against her better judgment.