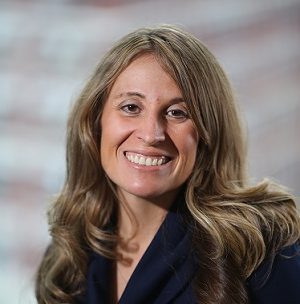 Janine Sneed
Chief Digital Officer and VP of Customer Success, IBM Hybrid Cloud
Bold, energetic, passionate, and results driven, Janine is responsible for $2B+ in revenue for Digital and Customer Success in IBM Hybrid Cloud. A senior executive with a technical foundation, Janine applies her engineering mindset to solve customer and organizational goals. With over a decade leading high performing teams in product management, strategy, and pre-sales technical engagements, Janine has a track record of transforming customer and IBM businesses in digital transformation. Janine is the founder and co-executive sponsor of GROW in IBM Hybrid Cloud, an initiative to support career growth, diversity and inclusion for the women in IBM.
As WW leader of Digital in IBM Hybrid Cloud, Janine leads the digital transformation of Cloud, Analytics, AI, and Cloud Platform in discovery, engagement, and acquisition of software and SaaS delivering double digit YTY growth in 2018. In 2019, she's responsible for continued acceleration and growth of the business with over 100 Digital Offering Managers and Technical Specialists.
Janine also leads Customer Success in IBM Hybrid Cloud, again growing the business double digits in 2019. She's responsible for leading 300+ CSMs in driving attitude and behavior loyalty as customers adopt, use, expand, and renew.
Janine lives in Cary, NC with her husband Matt and sons Jaxon (8) and Maddox (6).