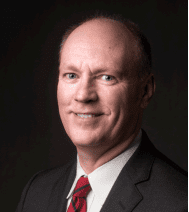 Jeff Michael
Director, Urban Research Institute, UNC Charlotte
Jeff Michael is Director of the UNC Charlotte Urban Institute, an applied research center focusing on public policy issues in the greater Charlotte region. A planner and attorney by training, his professional experience includes extensive work around land use, sustainable development and land conservation issues. Prior to coming to the Institute in 2003, Jeff served as Director of the Wildacres Leadership Initiative and the William C. Friday Fellowship for Human Relations, one of North Carolina's premier leadership programs.
Jeff is a native of the Charlotte region (Albemarle) and currently lives with his wife and 4 children in the Town of Davidson. He is often called upon by the media and policy makers to share his professional and personal knowledge of the region, and to provide commentary on the economic, environmental and social issues confronting its communities. Jeff was named a William C. Friday Fellow in 1997, and an American Marshall Memorial Fellow in 2005, and has served on the boards of numerous statewide and regional organizations.
Jeff has a JD, from the University of North Carolina School of Law, a Master of Regional Planning, from the University of North Carolina at Chapel Hill, and a BS in Business Administration, from the University of North Carolina at Chapel Hill.