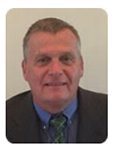 Larry Steffann
General Manager
Larry's career spans 35 years deeply entrenched in technology. Mr. Steffann held several roles with a number of startups, from advisor, angel investor and as executive/founder. He served in executive roles at two publicly traded companies, CEO of NSO/AMEX and COO BOCI/Nasdaq.
As a serial entrepreneur, Mr. Steffann's recent roles have included GM of the Wireless Research Center of North Carolina and VP of Product Development for Consert, a Smart Energy start up in Raleigh North Carolina. Consert raised more than $40 million in funding prior to being sold to Toshiba. Larry Co-Founded Joystick Labs, the initial tenant of the American Underground at the American Tobacco Campus, in Durham, NC.
Mr. Steffann is also a Co-Founder of NC RIOT (North Carolina Regional Internet of Things). The RIoT, as it is fondly called, has grown its membership to nearly 1,200 members representing hundreds of companies in just over one year. Founded in 2014 the group represents a terrific way for the community to understand, and take action upon, the rapidly emerging global IoT opportunities.
Mr. Steffann has been a serial mentor both as a corporate executive and as a community minded citizen. This began with Israeli Incubators and continued as an Executive-in-Residence at North Carolina State University. Mr. Steffann mentored for the Center for Entrepreneurial Development (CED) as a Fast Track and VMS mentor.
He now applies this combination of executive leadership and hands on mentorship to economic development – the primary mission of The Wireless Research Center of North Carolina and NC RIoT.