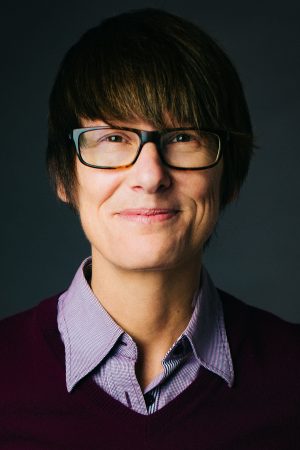 Mary L. Gray, Keynote
Senior Principal Researcher at Microsoft Research; Associate Professor at Indiana University
Mary L. Gray is Senior Principal Researcher at Microsoft Research and Faculty Associate at Harvard University's Berkman Klein Center for Internet and Society. She maintains a faculty position in the School of Informatics, Computing, and Engineering with affiliations in Anthropology, Gender Studies, and the Media School, at Indiana University.
Mary studies how technology access and everyday uses of tech transform people's lives. Her previous books include In Your Face: Stories from the Lives of Queer Youth and Out in the Country: Youth, Media, and Queer Visibility in Rural America. Her most recent book, Ghost Work: How to Stop Silicon Valley from Building a New Global Underclass, co-authored with computer scientist Siddharth Suri, explores the lives of people who are paid to train artificial intelligence and, increasingly, serve as "humans in the loop" delivering on-demand information services. She is a leading expert in the emerging field of AI ethics, particularly research methods that combine computer and social sciences.
Mary chairs the Microsoft Research Ethics Review Program—the only federally-registered institutional review board of its kind in tech. In addition to her research, Mary has served on the boards of several organizations, including the American Anthropological Association, Public Responsibility in Medicine and Research (PRIM&R), the Strada Education Network, and Stanford University's "One-Hundred-Year Study on Artificial Intelligence" (AI100) Standing Committee. She sits on the editorial boards of Cultural Anthropology, Television and New Media, the International Journal of Communication, and Social Media + Society. Mary's research has been covered by popular press venues, including The Guardian, El Pais, The New York Times, The Los Angeles Times, Nature, The Economist, Harvard Business Review, The Chronicle of Higher Education, and Forbes Magazine.
[For an expanded version or additional information, please visit Mary's speaker page here.]