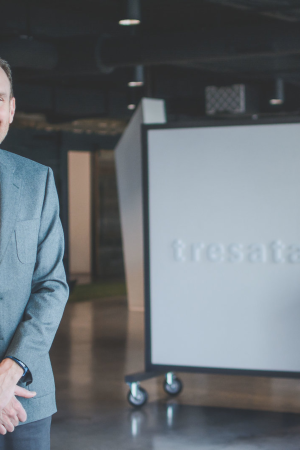 Michael Dulin
Chief Medical Officer
Michael Dulin, MD, PhD is the Chief Medical Officer for Tresata Health, a next generation healthcare analytics software company based in Charlotte, NC. He also directs the Academy for Population Health Innovation – a novel collaborative between the Mecklenburg County Health Department and UNC Charlotte.
Over his 30-year career, Dulin's work has spanned the technology industry, biomedical and health services research, redesign of clinical care, community-based research, and application of data/analytics in healthcare.
In the area of outcomes research, he has focused on improving access to and quality of services for vulnerable populations has received grant funding from AHRQ, the Robert Wood Johnson Foundation, and the NIH. He has over 60 peer reviewed publications and book chapters related to this work.
In the field of health information technology, Dulin is a nationally recognized leader in the application of data/analytics to improve care delivery and advance population health. He has been an invited speaker on this topic at over 40 national meetings and featured in articles by Fierce Health, Wired Magazine, and Harvard Business Review. Dulin's work to build a centralized data and analytics team for Carolinas Healthcare System was featured by the Harvard Business School as a case study in 2015.