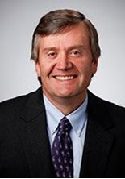 Shannon McKeen
Consultant
Shannon McKeen, Consultant for the National Consortium for Data Science, is responsible for developing relationships with universities, industry and government agencies for Data Science research and collaboration. He serves as a Faculty Advisor in Dartmouth's OnSite Global Consulting Program and UNC Kenan-Flagler's Experiential Learning program. He is an Instructor in Kenan-Flagler's online MBA program and in the Undergraduate Business program at Wake Forest. Shannon has 20 years of executive experience in sales, marketing and general management, with extensive expertise in growth strategies, new products and brand rejuvenation.
As a consultant Shannon has worked in interim senior management roles for companies going through restructuring or strategic repositioning in the textiles space. Previously, a Vice President at Hanesbrands, Shannon worked closely with key retailers including Walmart, Target, JC Penney, Kohl's, Costco and Victoria Secret. In 2002 he launched C9 by Champion at Target growing the business to $400MM in 2 years. He has worked with leading brands such as Hanes, Reebok, Polo Ralph Lauren, Gildan, and Dickies. Shannon has licensed brands internationally and worked in London, Saudi Arabia, Ghana, Prague and Hong Kong.
As an entrepreneur Shannon has worked with start-up companies and with new divisions of larger companies. His work has included starting ecommerce sites in the US and China and raising capital for medical products companies.
Early in his career Shannon worked as a strategic planning consultant for Price Waterhouse in Washington, DC where he worked on projects for clients in the US, Saudi Arabia, and Ghana.
He holds a Bachelor of Science degree in Computer Science from Williams College and an MBA from The Amos Tuck School of Business at Dartmouth College. Shannon has served on the Boards for School House Apparel and for Courtaulds Textiles, Inc. He also serves on the Board of Trustees for Fryeburg Academy and the city of Winston-Salem Budget Advisory Council. He is a member of the National Association of Corporate Directors, the Marketing Executives Network Group, and the Inception Micro Angel Fund.
Shannon has two college age children and lives in North Carolina with his wife Karen.