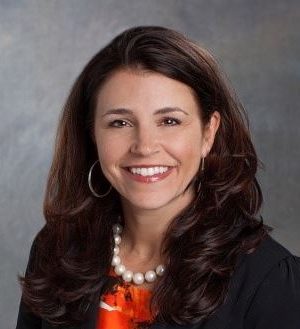 Tracy Kerrins
Global Wholesale Banking and Credit Technology Executive
Tracy Kerrins is the Global Wholesale Banking and Credit Technology executive responsible for the enterprise's Wholesale Credit and Banking technology as well as Anti-Money Laundering/Know Your Customer (AML/KYC), Credit Shared Services, Sales, Relationship Management and Commercial Loan and Lease Accounting technology. Additionally, she is responsible for the Global Transformation and Change across this diverse portfolio.
Kerrins has previously served as the Contact Center, Voice and Customer Experience Technology executive responsible for the technology and delivery of integrated global solutions across the channel. Kerrins also led the technology and infrastructure delivery of the California/Northwest Transformation, which converted the bank's legacy California and Northwest banking systems to the company's nationwide, standard operating platform. And in a previous roles, Kerrins also served as the Banking Center and ATM Technology executive.
Prior to joining Bank of America in 2003, Kerrins was a consultant at Accenture and PriceWaterhouse. As an Accenture consultant she worked for Bank of America designing and developing the Know the Customer platform and Card Solutions platform.
Kerrins graduated from the University of Michigan with a degree in Industrial and Operations Engineering. She is the Global Executive leader for Bank of America's Women in Technology and Operations organization and is a member of the Society of Women Engineers and Women in Science and Engineering organization. Kerrins was recognized by The Charlotte Business Journal in 2012, as a "Top 40 Under 40" for being one of the regions brightest and most talented up-and-coming business leaders and was also an Athena Leadership Award finalist for female leaders.